PHILIP FOXMAN started his music career composing the score for The ABC TV documentary "Stirring," as well as playing bass and songwriting for local Sydney bands. He joined the band Supernaut who appeared regularly on high-profile TV show Countdown, had several hit singles, three albums and toured the country extensively. He moved to London to form Illustrated Man, featuring members from the bands Japan, Gary Numan, Gang of Four and The Models. The band released an album on Capitol/EMI records, opened for artists Cindy Lauper, Nick Kershaw, had a top 20 USA dance-rock hit, high-rotation video on MTV followed by a national USA tour. Philip moved to New York where he composed and music supervised independent films, TV commercials and co-wrote and produced bands and artists. He wrote and composed his first musical Ballad Of Holly and Joey, which appeared on various stages in NYC. His band Philip Foxman and Prime 8 release, "West 4th & Charles " followed by his solo release" Up Antenna".  Songs of his releases feature regularly on MTV shows, HBO specials, International Hit TV series Neighbours as well as various  TV shows and independent films, Anarchy TV, Sex Drugs and Democracy. Recently composed the score and co wrote the lyrics for Off Broadway musical Atomic. Producer for the CD  Songs of Atomic the Musical, available on Spotify and Apple music. Current band Distant Drum. album Reaching for Air.". His music catalogue is represented by Peer Music Group
Atomic The Musical
About The Show
PERFORMED AT

NIDA THEATRE, SYDNEY, 2013
ACORN THEATRE, OFF B'WAY, NEW YORK CITY, 2014
MEADOW BROOK THEATRE, 2016
NEW LINE THEATRE, St LOUIS, MO  2016
EQUINOX THEATRE, DENVER - Nov 9-Dec 1 2018
BLAK YAK THEATRE, PERTH, AUST. Mar16-29th 2019
ADELAIDE FRINGE FESTIVE , AUST 2020
WETZLAR, GERMANY, JULY 21 TO 31 2022
ATOMIC
is the new high energy musical that throws the doors open on a pivotal moment in history – the creation of the atom bomb.
ATOMIC is brought to life by writers Danny Ginges ( Book and Lyrics) and Philip Foxman  ( Music and Lyrics)

ATOMIC is the fresh, volatile and unpredictable new stage experience that shines a light on an epic battle of wills and ideas that changed the world forever.

 
PHILIP FOXMAN AND PRIME 8-WEST 4TH AND CHARLES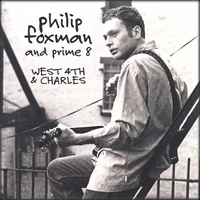 Critically-acclaimed CD "West 4th and Charles" which fused shades of countrified -rock tunes with dark story telling.
Australian born singer-songwriter storytelling abilities focus on his incisive and intimate lyrics sung in an earthy-vulnerable manner, which can't help but draws the listener into his world of city-wise characters.
 PHILIP FOXMAN- UP ANTENNA

Second solo CD "Up Antenna", combining classic acoustic guitar driven pop-songwriting with gritty electronic tones and grooves, amped-up with textural electric guitars, tempered by violins and mandolins resulting in a heartfelt sophisticated-pop sound reminiscent of David Gray, Neil Finn and Jakob Dylan.
Songs off both CD's have been featured in MTV shows: The Hills, Laguna Beach, The Real World, Road Rules, Behind the Music as well as several international TV shows and films. Australian TV shows, Guerrilla Gardeners, Recuits, Bondi Rescue, Get Away, H2O just add water.
   CHECK OUT LATEST SINGLE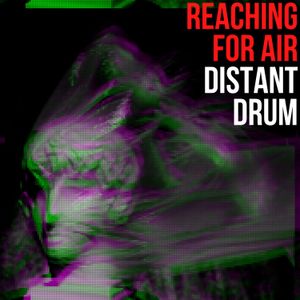 LOVE, TECH, AND THE COMING APOCALYPSE
Introducing DISTANT DRUM'S Classic Debut Album "REACHING FOR AIR" 
Reaching for Air is the sound of a four-piece guitar band with a deep record collection on a quest for hooky gems, irresistible bangers and mellifluous love songs that last.